Physical therapy helps you beware of some physical disorders you were ignorant of and take them seriously. These disorders may affect how you work, do sports, or do other kinds of activities. Here is where you will find the benefits of physical exams and the types it embraces.
Call us today (702) 843-6629 or fill out the form for online appointment
Call us today or fill out the form for online appointment
About us
At Southern Nevada Family Medicine, we take care of you and your family as our own. Our family medicine team provides acute care, chronic disease treatments, and school/sport/work physicals. We also perform routine wellness annual evaluations.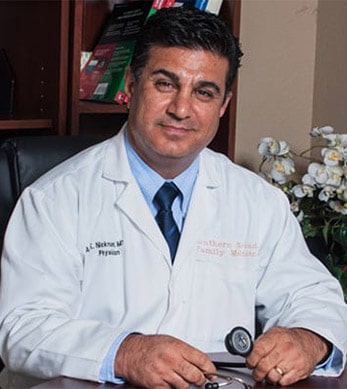 Amir Nicknam, MD, MPH, CIME, FACOEM
FOUNDER, CEO
Dr. Amir Nicknam is a board-certified physician. He specializes in family practice and is a member of the American College of Occupational and Environmental Medicine. Dr. Nicknam has received his medical degree from the Ross University, has completed his residency training at MetroHealth Medical Center in Cleveland, and his Master's Degree in Public Health from Medical College of Wisconsin. In 2010, Dr. Amir Nicknam founded SNOHC to provide expertise and services for the industrial workforce's total health and wellness.
Why choose us
We pay attention to different aspects of our patients. Not only do our care services meet the most up-to-date guidelines, but the equipment, health, and safety protocols we follow also meet high standards.
Our experienced healthcare providers have passed advanced clinical training. In addition, they regularly attend conferences and professional society meetings to update their knowledge in Family Medicine.
We believe that patient education is a fundamental step and is directly related to the desired therapeutic outcomes. Therefore, in addition to talking to the patient during the exams, we provide the patient with a thorough explanation of the treatment regimen, including drug interactions, proper diet, and exercise.
We allow all members of your family, from infancy to an elderly age, to see the same physician. This means your family practice can develop a trusting personal relationship with your family, resulting in better treatment outputs.
What we do
We have provided you all kinds of physical and wellness examinations to ensure you are ready for a particular purpose. Our physicians first ask you some questions about your diet, lifestyle, sports you do, etc.
Then they will analyze your body to see whether they see any musculoskeletal or other disorders that may prevent you from your purpose. After that, they may prescribe you physical therapy or other professional therapies you require.
What is a physical exam?
It is a routine test that your physician or primary care doctor performs to check your overall health. However, a nurse practitioner or a physician assistant can perform this test too.
Another name for a physical exam is "wellness check." Just note that you don't have to be sick to require the exam. However, this exam would be a proper time to ask your physicians about all the questions you have about the recent changes in your body.
Various tests can be performed during this exam, depending on your medical history or age. Your physician may even require additional testing.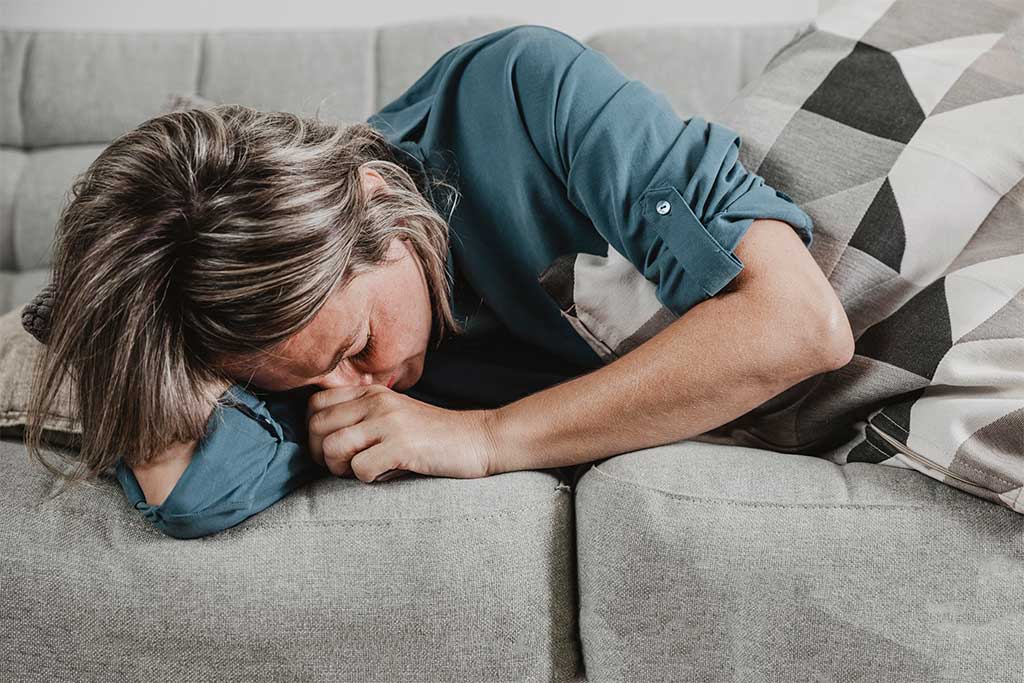 Annual physical exam
An annual exam helps you and your physician determine your general health status. We recommend you take an exam once a year, especially if you are over 50 years old. These exams serve for:
Checking possible diseases to treat them beforehand
Identifying any issues that may turn into future concerns
Updating crucial immunizations
Ensuring you keep a healthy diet and exercise routine
Building a relationship with your physician
Other benefits
The referred exams are also a good opportunity for you to check blood pressure, cholesterol, and blood sugar levels. You should take these exams as these levels may be high without you even noticing or showing any signs.
That's when regular physical exams come in handy. Your physician may also recommend a physical test before a surgery o beginning medical treatment.
Our services
The exams we provide in Southern Nevada Family Medicine include:
Sports Physical
The sport physical exam is a preparation exam that helps determine whether it's safe for you to do a particular sport or not.
It's also recommended for teenagers of children that wish to start a new sport to take these preparation exams so that they won't have to bear the consequences in the future. The two main parts of sports physicals are the physical exam and medical history.
School physicals
Wellness checkups required by schools before the student enters any sports activities are called school physicals. These are typically the only visits that teenagers have with their physicians every year, so these exams should be paid great attention to.
These annual appointments allow the physician to monitor any development or address any social or physical concerns.
These appointments are also an excellent chance to check whether the child's vaccines are up-to-date or not.
DOT physical exam
Companies must require a DOT card from every driver they hire. The DOT exam ensures the driver will be safe while driving and compliant with the Federal Motor Carrier Safety Administration (FMCSA).
Pre-employment physical exam
A pre-employment exam assures employers whether the future employees are physically and mentally capable of their responsibilities or not. The exam checks the following items:
Vital signs
Pulse
Weight
Temperature
Blood pressure
It might also include other tests such as drug and alcohol testing, stamina testing, and physical ability, and psychological testing.
Drug screening tests
A pre-employment drug test determines whether a prospective employee abuses prescription medication or uses illicit substances or not. It is also helpful for employees who seek to return to work after an absence or injury, called a pre-placement drug test.
It is typical of employers to require a candidate to take a pre-employment drug test. The job they will be offering depends on the applicant's ability to pass. These drug tests screen illegal drugs (but can also screen for others if needed).
Physical exam near me
Physical exams are necessary for everyone, from children who begin to go to school to the adults who are job candidates of a particular company. Testing will not cause damage to you and will not take you more than some minutes or hours. However, not taking the test may bring you some consequences that cannot be treated.
Prevention is always a better option, so if you think you or your loved ones need to take a physical exam, give us a short call at (702) 843-6629.